Oh! My God!
A downloadable game for Windows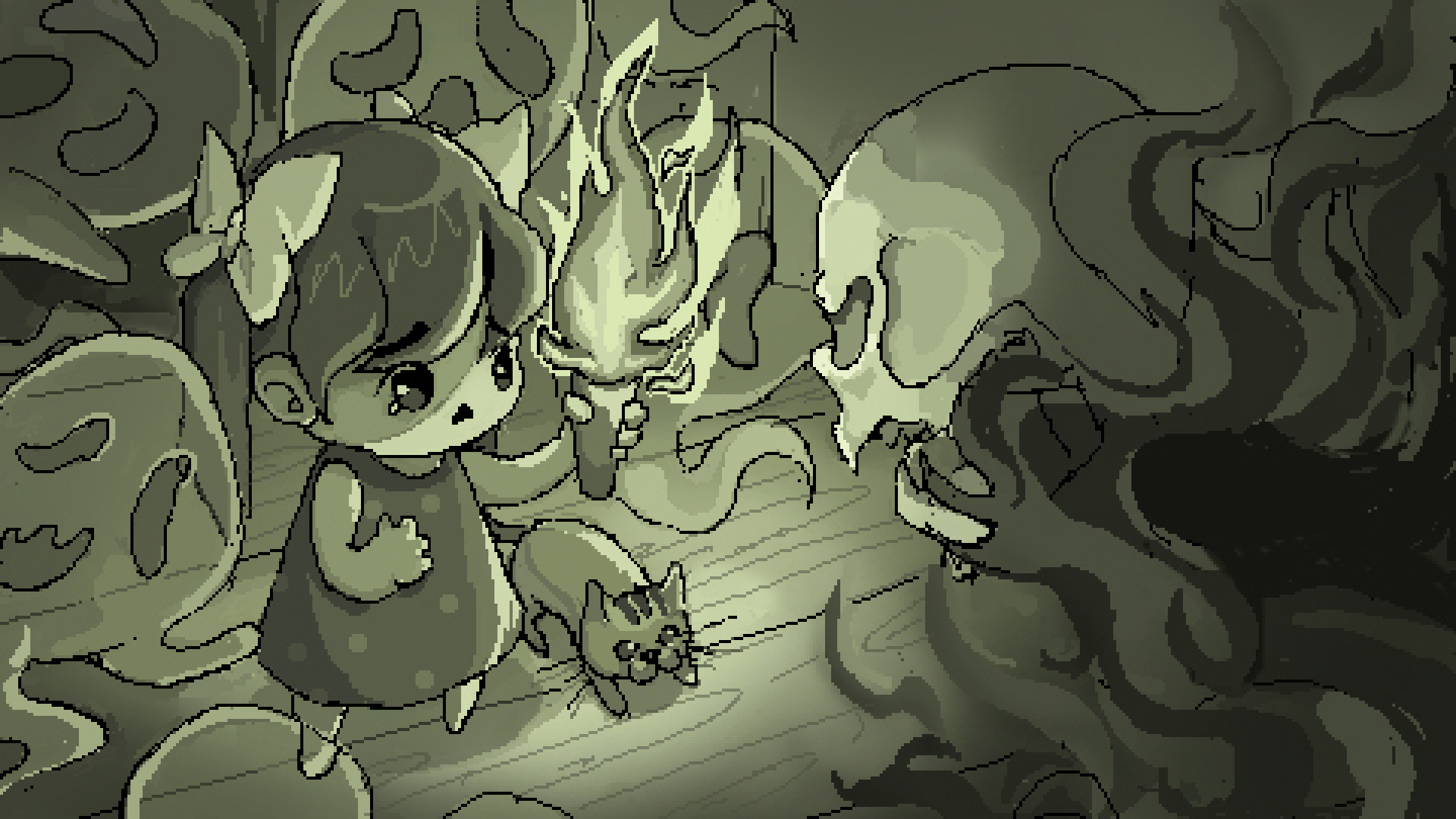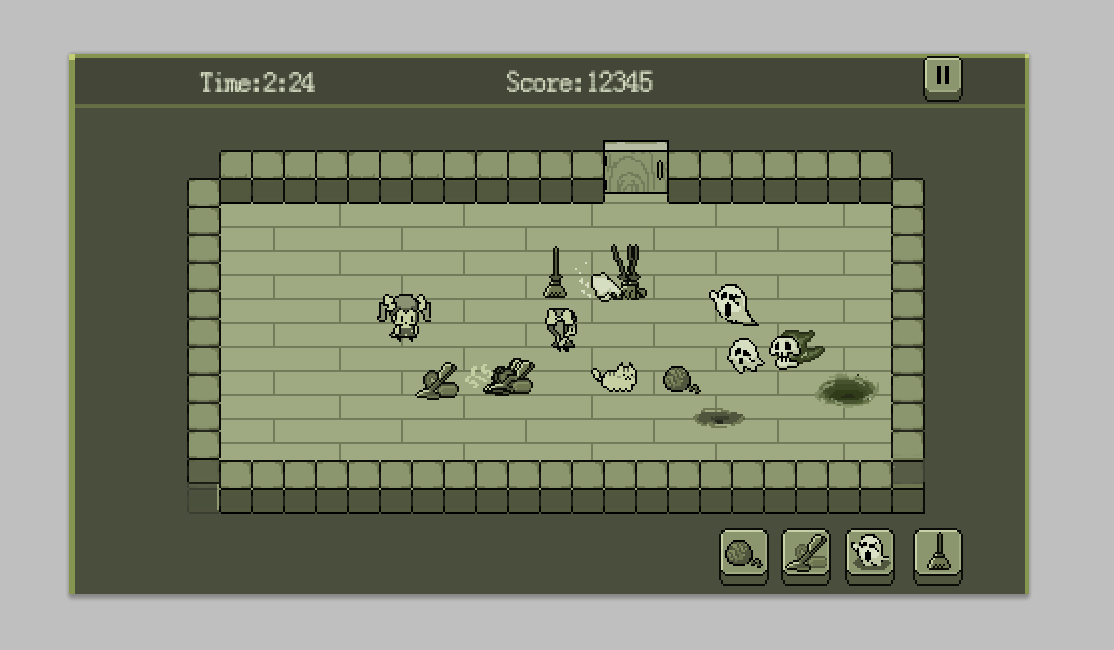 《Oh! My God》
This is an interesting Click Game.
Some Devil Skulls are trying to hurt people in this house, and you, as the God, must perform the God's job —— Make the God Damn House "Nothing"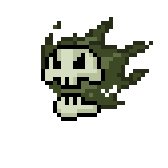 Instructions:
⦁ Start with nothing, and stay 'nothing'.
⦁ The God is a neat lover, keep the house clean (no living things, no dead things, and no ash), and then your SCORE will get higher.
⦁ Try to gain more SCORE in limited TIME (5 mins).
⦁ Solve different problems with different TOOLs.
⦁ Watch out the Devil Skulls, they will make human fainted, which means no SCORE and no MP.

Controls:
⦁ Only Click: Click to CHOOSE and USE the tools.
Details:
⦁ Here are some obstacles you might meet while playing the game: Cat, Girl, Ghost, Skull, and Ash.
⦁ When there is a Cat, just put a YarnBall near them to attract them out of the house.
⦁ When there is a Girl, all you need to do is to release a Ghost to frighten her. (Of course, God knows it's how rude to a little girl, but it's worthy for protecting her from the REAL danger.)
⦁ Don't forget to remove the Ghost with the VacuumCleaner, and the Girl may leave some Ash on the floor, just use the Broom to clean it, and the SCORE will keep increasing again.
⦁ As for the Skulls, you can use VacuumCleaner to remove them, just same as the Ghost.
⦁ When a Girl are frightened by you, they will screaming out —— "OMG! ", this belief will make you gain more MP.
⦁ As you can see, this VacuumCleaner is a special one, which cost MP to use them.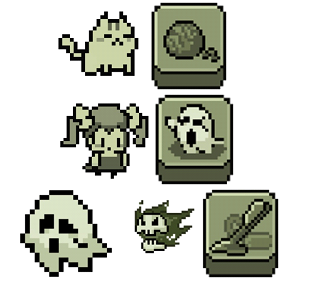 Notes:
⦁ Start with nothing, and stay 'nothing'.
⦁ Try your best to gain more SCORE, so that the God will be happier to help other people (including yourself).
⦁ Have Fun & Good Luck!
Download
Click download now to get access to the following files: